Mass Intentions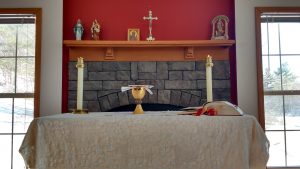 You can request Masses to be offered for the souls of deceased persons or for the benefit of living persons.
Masses are not purchased, but it is customary to offer a donation, also called a stipend, for the priest who offers the Mass.
The maximum donation for a Mass is $15. A priest may not receive more than one Mass stipend per day.
To request a Mass, please send an email through the Contact Page.
You may request specific dates, and this will be accommodated if possible.
If you wish to give a stipend, please indicate the amount you wish to offer per Mass.